Search Engine Optimization (SEO)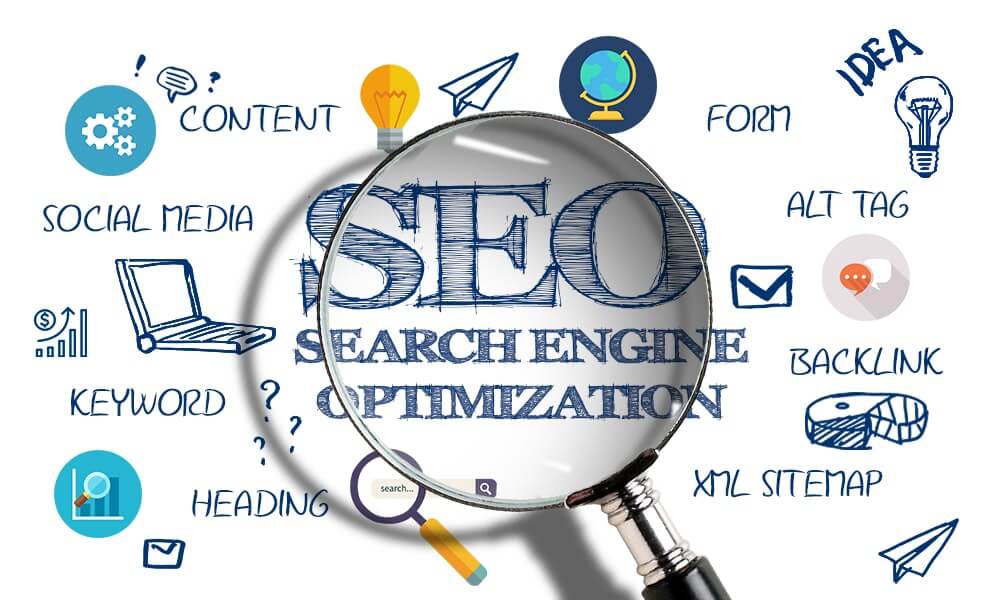 The efficacy of SEO cannot be taken for granted. Every business online needs SEO for a good standing. And as such, every site on the Web demands maximum search engine exposure.
In a space where online competition is fierce and your business is the underdog, ranking high requires experience and exceptional expertise than the usual, questionable, cookie-cutter SEO services that have saturated the market that's why we are here to improve your business.
Expenses on SEO services varies depending on what is included. We offer the best SEO services including site site audit.
◊Search Engine Optimization / SEO Packages for Single and Multiple Sites.
Expenses on SEO services varies depending on what is included. We offer the best SEO services. Most SEO cost between $200-$2,000/month based on the nature of the project or site. A one-time project will range between $1,000-$30,000 and hourly rates which normally  falls  between $20-$200/hour.  
As you precisely know, the efficacy of SEO cannot be taken for granted. Every site needs SEO for a good standing. And as such, every site on the World Wide Web demands maximum search engine exposure.
---
 SEO PACKAGES
We can also create a customized package tailored to your business goals and Objective.
Here is what our SEO Covers in no particular order;
We specialize in providing comprehensive SEO services that are tailored to the unique needs of our clients.
Our team of experts uses proven strategies and techniques to ensure that your website ranks higher in search engine results pages, making it easier for potential customers to find you online.
Proposal Overview:
We will improve your company website according to the latest Google recommendations, with results you can measure.
Website Analysis and SEO Audit:
Conduct a thorough website analysis, and SEO audit, identify strengths, weaknesses, and target audiences, and establish the foundation for optimization.
Keyword Research and Optimization:
Our team will perform extensive keyword research to identify the most relevant and high-converting keywords for your business. We will optimize your website's content, meta tags, headings, and URLs to ensure optimal keyword placement and improve organic rankings.
On-Page Optimization:
Optimize website structure, internal linking, navigation, page load speed, meta descriptions, title tags, and alt tags for enhanced user experience and search engine visibility.
Off-Page Optimization and Link Building:
Our team develops an off-page optimization strategy for high-quality backlinks, enhancing domain authority and online reputation through guest blogging, content promotion, and influencer outreach.
Content Creation and Marketing:
Our skilled content writers will create compelling, keyword-rich content for your website, blog, and social media platforms, attracting and retaining your target customers.
Local SEO: Optimize your website for local search results using Google My Business listings, online reviews, and schema markup for physical presence.
SEO Reporting and Analysis:
Transparency is essential in our service; regular reports show metrics like organic traffic, keyword rankings, backlink profiles, and website performance.
Our Packages and Your Investment Cost:
Month to Month, No Contract Obligation, No Setup Fees, No Hidden Charges
There are No Cancellation charges; you can end the campaign whenever you wish, purely through monthly subscriptions.
---
Packages            Cost                    Keywords       Backlinks      Social Media Activities
---
BASIC              $300 /month                10               70                           x
STANDARD      $450 /month                20               140                            ✓
PROFESSIONAL $550/month              30               200                             ✓
ENTERPRISE $749/month                   50               300                              ✓
Please see the attachment below for more information on the Company's working strategy and methods.
Let us know your geographical target location where you wish to market your business, as well as the number of keywords with which you would like to start this campaign.
SOCIAL MEDIA OPTIMIZATION
We'll also take care of the following significant platforms on Social Media to promote your business. Using social media will convert more visitors into paying consumers.
Facebook ✓
Instagram ✓
LinkedIn ✓
Pinterest ✓
We will share regular SEO audit reports over email to find out and track our day-to-day activities, along with current keyword ranking status.
Let's get the ball rolling and start working on this project together. We are waiting for your acceptance and the green signal to proceed with it. Please feel free to contact me if you have any queries or concerns.